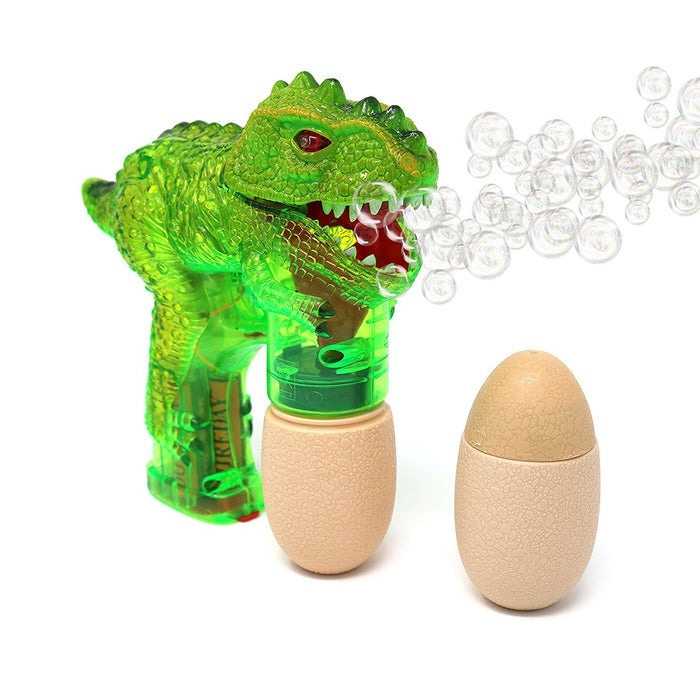 T-Rex Bubble Gun Shooter Green - Tyrannosaurus Fun Kids Outdoor Gun Shooter
Ready! Aim!! FIRE!!! A bombardment of steady streaming bubbles! Big Mos Toys Light Up Dinosaur Bubble Blaster makes the perfect toy for any child, and therefore a great gift too! It is a battery operated (3 AA included) bubble gun with a comfort grip handle. Batteries are installed through the bottom of the handle. The lights and sounds are activated when the trigger is pulled.

This Educational toy develops hand eye coordination in a way that the kids will love!!! Additionally, it stimulates active play! This is something children will love to play with and parents will love when their children play with it!

Please note that when the shooter starts making larger and less amount of bubbles, its a sign the batteries are dying.

Big Mos Toys items are made of High Quality materials that are Non-Toxic and Tested to ensure your childs Safety.