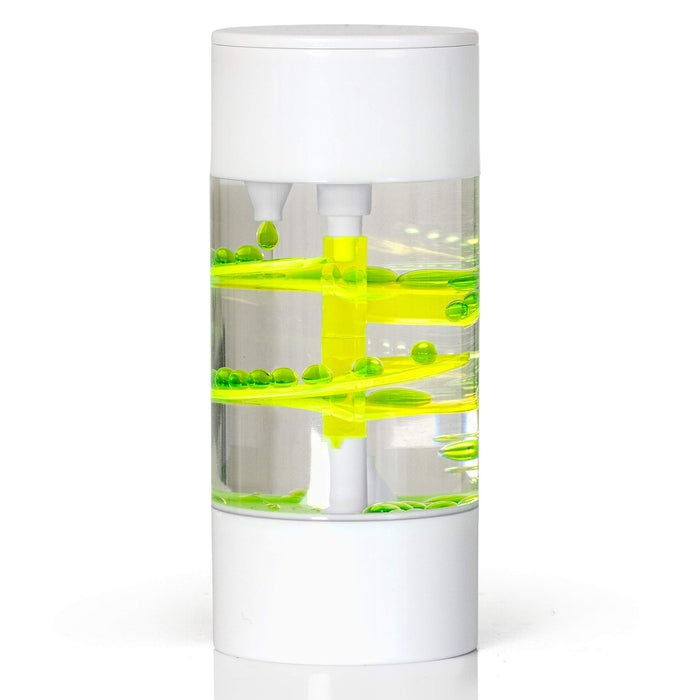 Liquid Motion Spiral Timer Toy for Sensory Play - Relaxing Bubble Motion Autism ADHD Fidget Toy, Calming Toy, Sensory Visual Relaxation Desk Toy, One Piece (White)
Great for Party Favors, Birthday Gifts, Birthday Giveaways, Holiday Gifts or Favors, Easter Basket or Egg Stuffers, and much more!
ONE PER PACK: When purchasing this item, you will receive a white bubble timer. Watch how the bubbles travel down the spiral ramp and be calmed!!
STRESS RELIEVER - This item is a great STRESS RELIEVER!! The MESMERIZING effect of the bubbles will keep you and your kids ENTERTAINED for hours!!!
FOCUSING TOOL: Great for children with SENSORY and HYPERACTIVITY issues. The rhythmic effect of this bubble timer helps children with SPD and ADHD calm down and stay focused for a longer amount of time.
GREAT FOR ALL AGES: This item is one of those that can be enjoyed by ADULTS and CHILDREN alike. Great for keeping on your Desk, on the Dresser in your Room, or on your Kitchen Counter… In short, wherever you think it might come in handy.
White Spiral Bubble Timer is approximately 5 inches tall and has a diameter of approximately 2 inches. It's The perfect size for desk, school or work. It will have you soothed in no time! Watching the bubbles spiraling down the ramp in slow motion, will have a mesmerizing effect on you! You will just love this product!! It takes approximately 8 minutes until you have to turn the timer over.