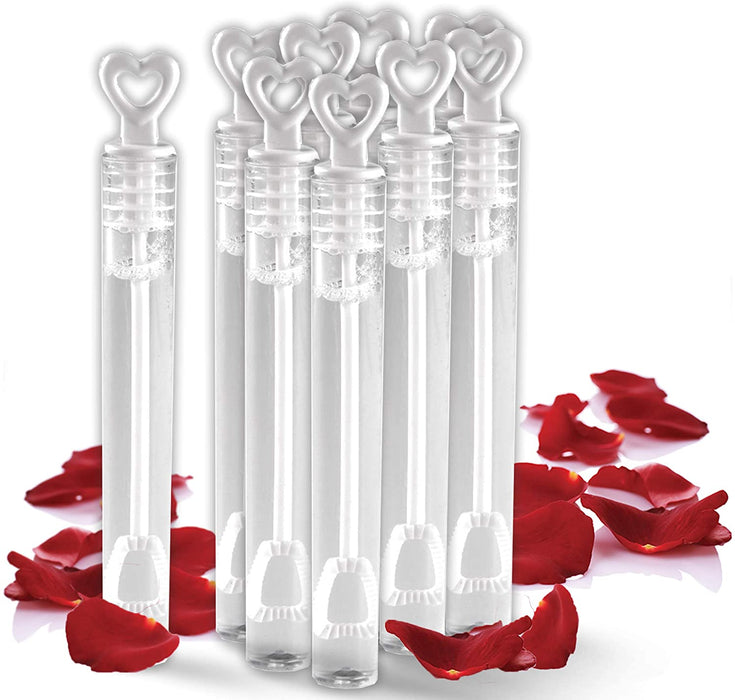 40 Pack Mini Heart Bubble Wands Great Wand Bubbles Party Favors For Weddings
40 Pack Mini Heart Bubble Wands Are ideal for wedding favors and anniversaries
Mini bubble wands measure 4 tall and contains 0.2 oz. of bubbles, Perfect size to insert into a goody bag!
Blowing bubbles at weddings!! So much fun and will enhance the event. Adorable keepsake for wedding guests.
Wands comes prefilled with non-toxic bubble liquid that is clear and doesnt stain.
The bottle is made of high quality plastic rendering it easy to dispose of.
40 pack heart bubbles is a great party favor for any event or party you are throwing, especially a wedding or anniversary party. They are small making it great for giveaways and keepsakes. The are 4 tall and contact 0.2 oz. of bubbles. They are great for enhancing a wedding and dont stain.