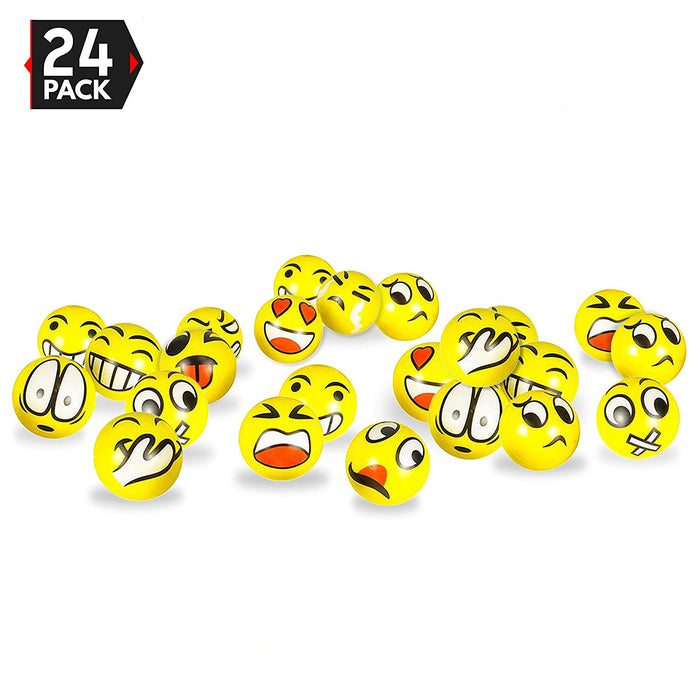 3" party pack emoji stress balls - stress reliever party favors, toy balls, party toys (24 pack)
12 3" emoji stress balls party pack.
Best toy for any party, goody bag toy, giveaway, holiday gift, gag toy etc.
Classroom giveaways, beach party toys, picnic party, end of year favors, child safe toys, birthday.
Say good bye to stress!!! The Ultimate Stress Ball is a great squish ball for stressed out children and adults. Everyone's got some tense days, and this will help you relieve the stress. Not only the squishiness, but the emoji funny face factor too will brighten your mood in no time!! Value Pack This great value pack of twelve is a fantastic household item. it is also a great party favor for birthday parties, class parties, events, and any type of get together. They are good for party favors, trips to the beach and backyard fun! About The Brand Big Mo's Toy's: "Where Children Come First" Big Mo's Toys is the leading brand, bringing you high quality games, toys, favors, novelties and more. Our products are child safe, tested, and non-toxic. Ball Qualities These high-quality balls are durable and strong and will last you a while. They are made of non toxic materials so they are of no risk for children and babies. These squish balls will take away any stress you've had before in no time at all. It will help you relax so that you will be a more pleasant and enjoyable companion! These pathetic emoji faces will just make you laugh at times when you don't feel like laughing at all! They are sure to keep your spirits up!!